Trinity Woods
Board Members
Janice Thiese, Chairman
Barbara Myers
Jackie Buck
Laird Van Gorder
Walter Fellberg
Alan Thiese
Susi Keller
---

Feedback/Comments?
Please fill out the form on our contact us page if you have feedback or comments for the Trinity Woods staff. If you would like more information about camp, please use our information request form.

---
Join Our Staff
Joining our staff of counselors or volunteer Junior Counselors (ages 14-17) is a great opportunity and an incredible experience! We are currently looking to hire high-quality counselors and are always welcoming to any volunteers that would like to help out or join our Junior Counselor staff. Please contact our camp director for more information about the possibility of helping out at Trinity Woods.
Administrative Staff


One of our most veteran staff members, Henry Leslie, aka, Panther returns again this year as camp director. Henry started at Trinity Woods in 2006 as a Junior Counselor and was promoted to Counselor's Assistant the following summer in 2007. He was asked to come back as a Counselor in 2008 and has returned as a Counselor every year until the summer of 2014 when he became Assistant Director. This former Color Wars Captain enjoys just about every game that includes a Frisbee or a ball. Henry graduated from Georgia State University and majored in Film and Communication. This will be his 15th summer at Trinity Woods.
---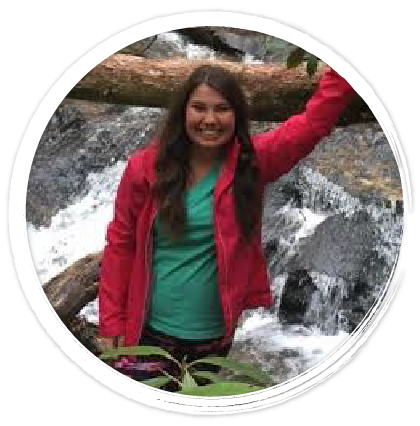 Assistant Director

Autumn Foss (Miss Lilo)
Autumn Foss, better known as Miss Lilo, returns for another summer of fun as Assistant Director. Autumn is returning for her 9th year at camp. Autumn recently graduated from the University of Georgia with a major in Early Childhood Education. Fun Fact: She was a speaker at the Commencement Ceremony! Autumn currently works with 3rd-5th graders as a Writing Intervention Teacher in Savannah, GA.
---
Assistant Director

Abby Layfield (Zazu)
Abby Layfield, known as Zazu, will be joining the administrative team this summer as Assistant Director. She formally worked as a counselor with our youngest campers. Abby graduated from Wesleyan College with a Math degree, and she currently teaches tenth grade geometry at Houston County High School. Fun Fact: She is on an adult league soccer team with our Office Manager, Jordan Ware!
---
Staff